Our Information Management and Technology (IM&T) digital vision and mission will be realised through clear, prioritised digital objectives.
These objectives will be delivered through focused programmes of work that optimise our access to and use of digital technology. Better access and use of technology will positively impact patients, improve system and service sustainability, and deliver against wider national NHS ambitions.
Our new Digital Strategy looks at technology, processes, workflows, and care pathways, ensuring that we provide evolving digital solutions that maintains, and improves current service provision to help deliver a holistic 'health and care' service which serves everyone and reduces health inequalities.
Our digital strategy is designed to also enable the Trust Strategy as well as respond to regional and national drivers such as the NHS Long Term Plan.
We are committed to working effectively with our system partners to ensure that information is available to deliver to the NHS 'RightCare' principles. Making sure that the right person has the right care, in the right place, at the right time, by making best use of available resources.
Digital solutions will be central to delivering effective healthcare for the island. We will provide the island with connected care, informed care, and safe care.
We will help deliver seamless service transition between Ambulance, Acute, Mental Health and Community by reducing duplication and enabling an 'Integrated Care Service' to all.
Who will help to make this happen?
We have a very talented Information Management and Technology (IM&T) team that are well established and include:
Specialist technical analysts
Application support
Service desk function
Project management function
Information Governance
Performance and Information
Clinical Coding
We also work closely with our Clinical Chief information Officer who leads the Digital Clinical Senate and Governance Groups to ensure information is of quality and kept safe.
Together we have created, and are implementing, our ambitious digital strategy.
We will engage with staff through digital ambassadors to help adoption of digital technology and understand what hurdles there are to overcome.
We are now ready to add further talent to our team and are focused currently on recruiting to the following roles: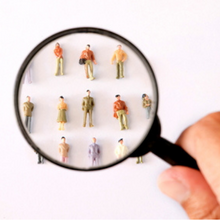 We have a unique model of care on the Isle of Wight, we are the only integrated NHS Trust that provides Acute, Mental Health, Community Services and Ambulance provision in the country.
Our vision is for high quality, compassionate care that makes a positive difference to our Island community.
Our mission is to make sure that our community is at the heart of everything we do. We will work together and with our partners to improve and join up services for its benefit.
These roles will be based on the Isle of Wight at St Mary's hospital; however, we offer flexible working arrangements, we have an Agile Working Policy and a Flexible Working Policy (currently under review).
If you have experience working within health or social care that would be desirable, however not essential.
Interviews will be held on Tuesday 14 December via Microsoft Teams and Wednesday 15 December on site at St Mary's Hospital, Newport, Isle of Wight, PO30 5TG.
Closing date is Tuesday 7 December
Please make sure you are available for the whole day on Wednesday 15 December.
This day will involve a mixture of interviews including individual, small group, large group, a lunch session and the opportunity to meet with our wider project team. The interview panel will consist of the senior IT Leadership Team including the Chief Digital Information Officer, Programme Director, Head of Technical and Head of Application Support, plus other more junior members of the team, who currently work in these roles.
Our approach is to be inclusive and ensure that you will make a great addition to our team by giving you, and us, the opportunity to identify strengths and how you will complement the existing team.
If you would like an informal discussion, please contact Paula Coode, Trust Executive Assistant, who will arrange this for you.